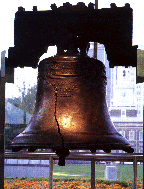 United States Code Index - Income Tax

United States Code Index - Income Tax If you go to the law library and look up the subject INCOME TAX, in the U.S. Code Annotated Index, you will find the following:

INCOME TAX - Con'd
.......
Citizens,
       About to depart from U.S.,  waiver of requirements
             as to termination of taxable year 26 Sec. 6851
       Living abroad,  exclusion of earned income and
              foreign housing costs from gross income 26 Sec. 911
Civic Leagues,
......

Now do you understand why there are only TWO code sections listed as being applicable (or relevant) to U.S. citizens in the index for the United States Code Annotated !

Both of these Code Sections relate to foreign coutnries or foreign earned income, just like I told you, and showed you in the law !!!

Now go look up "Nonresident Aliens" under income tax in that index and tell me what you find ?

OK. You're too lazy to go look it up, so I'll tell you what you'll find: nine pages of applicable code sections are listed for nonresident aliens, as opposed to the two sections (not pages), that are listed for citizens !! Go check it out, this is easy and truly amazing !!!

This truth has been recorded in the Index of the Law for 83 years !!

THAT'S BECAUSE THE INCOME TAX HAS ALWAYS BEEN JUST A FOREIGN TAX (and a Federal "kickback") !

tick.....tick.....tick.....tick.....



Last Update: 02/28/07
Web Author: The Disciples of Truth
Copyright ©1997 by Agents of the LORD GOD R SAFE - ALL RIGHTS RESERVED