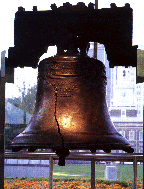 Flint v. Stone Tracy Co. (1911)

Flint v. Stone Tracy Co. (1911)

 the manufacture, sale or consumption of commodities within the country,
 upon licenses to pursue certain occupations, and upon
 corporate privileges;

.. the requirement to pay such taxes involves the exercise of the privilege and if business is not done in the manner described no tax is payable...it is the privilege which is the subject of the tax and not the mere buying, selling or handling of goods.
Only corporations and those individual citizens enjoying government granted privileges or holding certain licenses are subject to an INCOME tax, when it is imposed as an Excise (under Title 26 Subtitles D & E (ATF) and Title 27 - A.T.F.), according to the Supreme Court !

These rulings have never been overturned !

AS A CITIZEN, YOU HAVE A RIGHT TO WORK.

RIGHTS CANNOT BE TAXED, ONLY CORPORATIONS, PRIVILEGES & LICENSES!

UNDER THE LETTER OF THE LAW CITIZENS ARE STILL FREE, IF THEY WANT TO BE !
.....tick.....tick.....tick....tick....



Last Update: 02/21/97
Web Author: The Disciples of Truth
Copyright ©1997 by Agents of the LORD GOD R SAFE - ALL RIGHTS RESERVED