Sec. 7608. Authority of Enforcement Officers

How many people in America have answered the doorbell only to find a band of jack-booted, gun toting IRS thugs at the door to seize their property, books and records, supposedly in enforcement the subtitle A income tax laws. What does the law really say about that ?


§ 7608. Authority of internal revenue enforcement officers.
(a) Enforcement of Subtitle E and other laws pertaining to liquor, tobacco, and firearms Any investigator, agent, or other internal revenue officer by whatever term designated, whom the Secretary charges with the duty of enforcing any of the criminal, seizure, or forfeiture provisions of subtitle E or of any other law of the United States pertaining to the commodities subject to tax under such subtitle for the enforcement of which the Secretary is responsible may -


(1) carry firearms;
(2) execute and serve search warrants and arrest warrants, and serve subpoenas and summonses issued under authority of the United States;
(3) in respect to the performance of such duty, make arrests without warrant for any offense against the United States committed in his presence, or for any felony cognizable under the laws of the United States if he has reasonable grounds to believe that the person to be arrested has committed, or is committing, such felony;
(4) in respect to the performance of such duty, make seizures of property subject to forfeiture to the United States.


26 USC 7608

So where is carry firearms as an authority to enforce Subtitle A ? It doesn't exist in the law. Any, and all, IRS agents who are involved with subtitle A enforcement procedures in the field are not authorized to carry firearms during such duty, and it is a violation of the law for them to do so !
Do you really think this is the America our founders envisioned for this era ?
Furthermore, one should carefully note that while Revenue Agents are authorized to serve Summons under Subtitle E, only criminal investigators are authoritzed to serve Summons under Subtitle A. Only problem is that according to the Internal Revenue Manual, criminal investigators (working for the Criminal Investigative Division - CID) only have authority to be involved in investigations of foreign affairs and foreign persons!
So, who served your Summons? An authorized Criminal Investigator? Or a mere Revenue Agent misusing their authority under Subtitle E for Alcohol, tobacco and firearms enforcement operations????

PAGE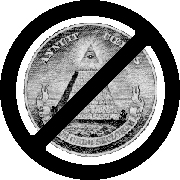 Last Update: 03/01/07
Web Author: The Disciples of Truth
Copyright ©1997 by Agents of the LORD GOD R SAFE - ALL RIGHTS RESERVED