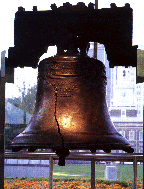 Eisner v. Macomber (1920)

Eisner v. Macomber

(1920)

 
A DIRECT INCOME TAX IS STILL UNCONSTITUTIONAL IN 1920
Eisner v. Macomber, 252 U.S. 189, (1920) (Entire text of ruling)
" This case presents the question whether, by virtue of the Sixteenth Amendment, Congress has the power to tax, as income of the stockholder and without apportionment, a stock dividend made lawfully and in good faith against profits accumulated by the corporation since March 1, 1913.
"It arises under the Revenue Act of September 8, 1916 (39 Stat. 756 et seq., c. 463 [Comp. St. 6336a et seq.]), which, in our opinion (notwithstanding a contention of the government that will be noticed),
plainly evinces the purpose of Congress to tax stock dividends as income."
"Thus, from every point of view we are brought irresistibly to the conclusion that neither under the Sixteenth Amendment nor otherwise has Congress power to tax without apportionment a true stock dividend made lawfully and in good faith, or the accumulated profits behind it, as income of the stockholder. The Revenue Act of 1916, in so far as it imposes a tax upon the stockholder because of such dividend, contravenes the provisions of article 1, 2, cl. 3, and article 1, 9, cl. 4, of the Constitution, and to this extent is invalid, notwithstanding the Sixteenth Amendment." Eisner v. Macomber, 252 U.S. 189, 219-220  (1920)
This decision was handed down 4 years after the Brushaber decision in 1916 wherein an indirect income tax was held to be constitutional.   It confirmed the holding in the previous cases (Brushaber & Stanton) that the income tax legislation that had been enacted by Congress in 1913 was constitutional, NOT BECAUSE IT WAS DIRECT under the 16th Amendment, but because it was enacted under a scheme of INDIRECT taxation (laid in the form of an impost in the form of a tariff) under Article 1, Section 8, Clause 1, collected at the source by withholding from payments made to subject persons.    The Court here, REJECTS AGAIN IN 1920, seven years after the adoption of the 16th Amendment, the attempt to tax a citizens dividends as income directly and without apportionment.  Seven years after the adoption of the 16th Amendment, based on the Pollock decision in 1896, it is still unconstitutional despite the 16th Amendment's existence, to tax income directly, according to the Supreme Court.  So why are you forced to pay tax on your dividends (and income) now ?
HAVE YOU BEEN LIED TO ABOUT THE TARIFF ?   ARE YOU PAYING A FOREIGN TAX ??



Last Update: 02/21/07
Web Author: The Disciples of Truth
Copyright ©1997 by Agents of the LORD GOD R SAFE - ALL RIGHTS RESERVED