Main Menu | Home Page | Contents | Statutes | Products | Links | SOLUTIONS
Broadcasting the Information Revelation
HOW TO KILL THE BEAST
<![if !vml]>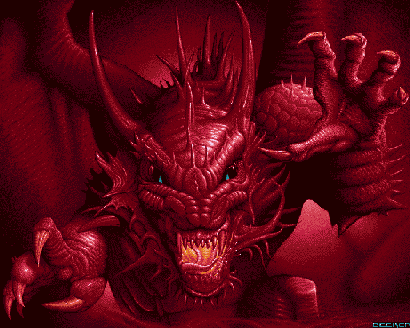 <![endif]>
The way to kill this beast, of course, is for everyone to use the provisions of the law in exactly the manner the law says, and no other, no matter what anybody else tells you to do (IRS). (Unless of course they can specifically show it to you in the law (they can't).)
The Supreme Court says the tax is indirect, collected at the source by withholding. It is not paid directly by the taxpayer through a requirement that is imposed in law for any citizen to perform a mandatory self assessment on a Form 1040. That would be unconstitutionally direct. The Form 1040 is properly used under the written law to claim deductions, expenses, tax credits, and to claim and obtain any refund, but is not required by law to pay tax. The tax is collected indirectly by a third party who shifts the burden through withholding. That's what's in the law, that's what was tested in the legal challenges to the law.† And that's what the Supreme Court said in 1913 was (and is) constitutional.
So, if everyone in the country simultaneously stopped filing a Form 1040, UNLESS THEY WERE OWED A REFUND. The system would implode pretty damn quick in my opinion. As soon as the use of the Form 1040 results in the coffers of the U.S. Treasury being drained, instead of being filled (servicing its debt), the government will definitely move to try to alter the "system".
WE MUST HOIST THEM ON THEIR OWN PETARD,
and use their own system against them as provided for in law!
KILL THE BEAST!
PLEASE TELL AS MANY PEOPLE AS YOU CAN ABOUT THE EXISTENCE OF THIS WEB SITE !!
THROUGH THE CREATION OF THIS WEB SITE, I HAVE FORGED A SWORD OF TRUTH STRONG ENOUGH AND SHARP ENOUGH TO SLAY THIS BEAST THAT RULES US! LIKE THE SWORD OF DAMOCLES, MY "SWORD OF TRUTH" (revealed in the pages ofthis website) HANGS OVER THE HEAD OF THE IRS WAITING TO DROP !



HOW LONG WILL IT TAKE FOR ENOUGH MEN TO TAKE HOLD OF THIS SWORD TO COLLECTIVELY SEVER THE HEAD OF THE BEAST !
When you miss a filing date the government always gives you the chance later on to to make it up and file then (without incurring too much damage), if you want to, or feel you have to. I'm not suggesting that anybody should throw themselves on the sacrificial fire, here. I'm just pointing out that if it could be coordinated, the government would have to pay all of the refund claims and couldn't possibly move to prosecute, or effectively pursue tax collection from, over 100 million people (O.K., maybe the number is high, but you get the picture).
After all, it's not like we havenít killed this bank before!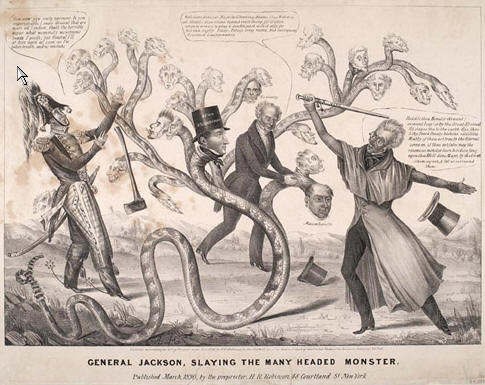 (Andrew Jackson, depicted in cartoon, KILLING the many headed SNAKE, known in his day as the United States Bank, which was in reality the same private corporate fractional reserve banking system we have today!)




Last Update: 01/13/2008
Web Author: The Disciples of Truth, Agents of the LORD GOD
Copyright ©1997 - ALL RIGHTS RESERVED